TCSAP President


For 18 years, Mr. John Chu has been involved in his career as Organization and People Development practitioner and educator. Mr. Chu is a registered Counseling Psychologist and EAP practitioner and counselor-trainer in Hong Kong China, psychometric assessor with BPS and president of The Chinese Society of Applied Psychology TCSAP (www.tcsap.org). Before the work as independent consultant, he worked in the corporate positions for GE as Asia Quality Director, Asia Pacific region; HSBC as Vice President in the department of Organization and People Development; AXA as Regional Process Excellence Manager.
​
As the Chairman of TCSAP, Mr. Chu has been actively serving the society, focusing mainly on children and families' development and well-being needs. Mr. Chu is also actively promoting formation of organizations' volunteers work team to help and support children and families in need of the society.

Mr. Chu has initiated and been leading the development of Web TV, TV Soul (www.pcsc.tv), to actively promoting mental health, positive thinking, happiness and well-being of the society.​​

Mr. Chu is specialized in psychological issues in the workplace, such as EAP program design, problem staff handling, employee engagement, talent selection and development, organization culture development, team building, leadership skill development, etc.

The organization consultation experience of Mr. Chu includes but not limited to HSBC, I.T., G.O.D., PCCW, Wharf Cable TV, Hutchison Terminal, Mattel, Ping On Insurance, CSCL, ZTE and other SME manufacturing factories and servicing business such as Muji, and Zara; Hong Kong government departments, such as Hong Kong Police Force, Housing Department, Buildings Department, Census and Statistics Department and Department of Justice.

Mr. Chu owns 4 Master degrees in the areas of management, Linguistic and psychology. Mr. Chu is also certified in CBT, family counseling and psychodrama practicing . Currently Mr. Chu is studying his doctorate degree at Hong Kong University, researching in the area of human motivation.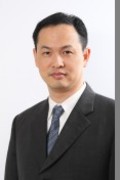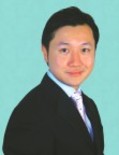 TCSAP Vice President


Paul Pang, Psy.D.

US Licensed Clinical Psychologist: NYS 18501
Vice President of The Chinese Society of Applied Psychology
Former Chief Psychologist from Gouverner Hospital, U.S.
Member of American Psychological Association, New York Neuropsychological Association Hong Kong Psychological Association, Chinese/American Psychoanalytic Association
Lecturer in Hong Kong Polytechnic University and Linglam University

Dr. Paul Pang has over 18 years' experience in treating psychological problems such as depression, anxiety, obsessive compulsive behaviors, adjustment problems, traumatic reactions, addiction, personality, brain injury as well as other serious psychiatric disorders for children, adults and elderly. He blends his experience with psychoanalysis, CBT, Gestalt, Rogerian, and Solution Focused Therapies. He is currently the Chief clinical psychologist and provides regular training program to many organizations such as emotional management, increased motivation, or crisis intervention.

Dr. Paul Pang is an active member of New York City (Early Intervention Program) and different hospitals to performance assessment such as intelligence, emotion, personality, brain function and sexual knowledge. He has authored and co-authored both Chinese and English books on mental health issues and regularly hosts a mental health show at Phoenix Television. In addition, Dr. Pang is also actively involved as volunteer, writing articles and held seminars that relate with social & mental issues.



Paulina Lau

畢業於加州大學洛彬磯分校並取得心理學學士學位。期間曾於UCLA Neuropsychiatric Hospital 神經及精神科醫院實習,畢業後在洛彬磯不同的服康機構工作,並提供心理及就業輔導。專長處理新就業適應,選擇及轉換事業方向,認識及提升工作動力,並種族工作文化調合等。配合工業及機構心理學的研究及專業工具令有需要的人士認識並善用自己的長處,協助重整及優化事業方向。Paulina Lau



Stephanie Mark

畢業於約翰肯尼迪在加州大學。主修專業輔導心理學,擁有諮詢心理學碩士學位,專門從事兒童和青少年諮詢工作。在這以前,她於英國哥倫比亞大主修心理學並獲得學士學位。曾服務於公立小學、社區輔導中心和私營醫療院所。臨床經驗豐富,包括不同年齡和背景人士的心理治療:抑鬱、焦慮、強迫症、恐懼症、適應障礙症、飲食失調、賭博問題、人際溝通的困難、養育子女、家庭問題、生活及工作壓力、文化和身份鬥爭和個人成長、等。

戴惠嬋女士

​心理輔導員及家庭治療師; 帶領治療性支持小組、個人成長小組
常應邀往社會福利機構、教會、中小學及教育局主講相關講座
神學院兼任講師及臨床督導
學歷: 香港大學社會科學輔導學(優異)碩士; 澳洲聖經輔導及家庭治療專科文憑; 加拿大病毒高級化驗師; 台灣大學動物學學士
曾接受的培訓
Prepare-Enrich, T-JTA, DISC執行師證書
Bowen家庭系統治療、Ackerman家庭系統治療、沙維雅模式家庭治療、認知行為治療、精神健康、敘事治療、情緒取向治療、善別/哀傷輔導、藝術治療、果效父母培訓P.E.T.、兒童遊戲輔導、十二步驟克服沈溺
專長處理個案種類
喪親、哀傷、思覺失調、抑鬱症、焦慮症、強迫症、社交恐懼症、耗盡、上癮問題、性侵犯、性取向、界線混淆、共依存、失戀、墮胎、婚前婚後、外遇、溝通衝突、工作壓力、成長創傷、多代相傳、親子關係及管教、信仰困擾等


Paul Tottle,

MSc. (Canterbury University, New Zealand) is a specialist in brief intervention telephone and email counselling. He developed and managed a training programme for LifeLine Christchurch for 11 years, training 400 counsellors. He blends his experience with Gestalt, Rogerian, Hakomi and Solution Focused Therapies. He focuses on the heart of counselling, the relationship the counsellor has with themselves and their client.
For 11 years Paul managed and developed the counsellor training for LifeLine Christchurch (New Zealand). In 16 weeks participants trained in an intensive experiential training programme enabling them to do crisis and brief intervention counselling with issues ranging from grief to chronic presentations to suicide intervention.

Key Luk
​
美國註冊心理治療師、國際認証危機輔導員、認証九型人格心理學培訓師、註冊心理輔導員、註冊社工、註冊自然療法醫師。澳洲社會科學 (人事管理) 碩士,主修人格心理學,曾接受芝加哥心理戲劇訓練學院及國際哲卡馬任諾學院的心理戲劇訓練。前任中文大學專業進修學院劇場應用講師及註冊綜合療法醫學會高級講師,現任凝動訓練及輔導組織培訓總監、另類體驗劇場創作總監、腦之家 (非牟利慈善機構) 項目總監及匯普頓國際培訓中心心理治療師,並兼任多間機構的心理及培訓顧問。曾為香港、澳門及中國內地不同機構舉辦多個以應用戲劇到個人心理提升為主題的課程及工作坊,包括英國保誠、中國工商銀行及廣東省婦聯等。從現場及互聯網接受培訓的人次超過三萬人,曾治療過的案例包括失眠、抑鬱、壓力及情緒困擾等,更遠赴廣州、肇興、清遠及揭陽等地,把情緒演化的概念及操作與內地的朋友分享,獲香港及內地的媒體訪問及報導。

趙安安博士
​工商與組織心理學

香港大學心理學博士(工商與組織心理學)
美國心理學會(APA)會員
國際書法治療學會 (ISCT) 副會長
香港臺灣婦女協會 (HKTLA) 前會長
列名世界名人錄 (Marquis Who's Who in the World)
21世紀傑出知識份子名錄(2000 Outstanding Intellectuals of the 21st Century)
2013世界傑出專業人士(Leading Professionals of the World, 2013. International Bigraphical Center, UK )
​
身為一個工商與組織心理學家,趙博士的研究主題涵蓋壓力管理、職能評估、職業心理健康以及工作情緒調節。這些年來,趙博士運用心理知識,提高企業員工的心理素質,就企業人力資源規劃員工協助方案(EAP)。在個人諮詢與心理治療的領域,她兼具女性療癒師的細膩溫柔,與專業學術者的嚴謹理性,善於為個人提供心理和靈性的啟發指導,幫助個人觀照內心,用心生活,從覺醒中領悟智慧,從平靜中發現勇氣,從真我自性中回歸愛。趙博士也擔綱專欄作家及廣播主持,為大眾傳播心理健康資訊。
​
出版書籍:
Decoding Psychological Health of Working Chinese. Hong Kong: Ricci. (2007)
When a Colleague Offends You: The Antecedents and Consequences of Forgiveness at Work. LAP Lambert Academic Publishing. (2011)